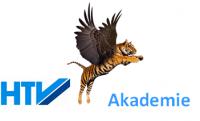 IPC-A-600 training at the HTV Academy
In an internal training at the HTV Academy a total of 14 HTV employees were successfully trained to be certified IPC-A-600 specialists. Here they gained extensive knowledge of the directive published by the IPC. This includes information on evaluation of the quality of circuit boards to ensure error-free and reliable assemblies,
devices and systems.

If you are interested in an IPC training please contact us at info@HTV-GmbH.de.